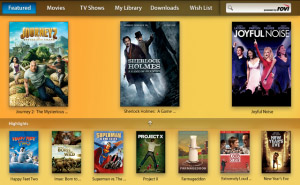 Tag:
Canada
Video Store
Overview :
Video Store Canada v1.2.0.24 for playbook apps
Required Device Software:
Tablet: 2.0.1 or higher

Description:
Watch new releases or download old favorites when you're on the go with the BlackBerry PlayBook tablet's vivid display. With a built-in HDMI connection you can easily plug your BlackBerry PlayBook in to your TV to enjoy videos at home too.
*Now accepting Visa and MasterCard and soon to accept American Express.

i hope you like it.