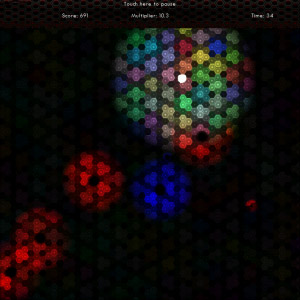 Tag:
PlayBook
Last Light
Overview :
Last Light v1.5.0 games for blackberry playbook
Required Device Software
Tablet: 1.0.0 or higher

Description:
The world lived in peace; light and darkness balanced. They had to be balanced; light couldn't do without darkness and darkness without light. One day darkness forgot it couldn't do without light and attacked! In the darkness beasts formed and began hunting down the Light.
You are the Last Light. Defend yourself by shining your light on the beasts of darkness.
Quick feature overview:
-Share your scores with the world.
-Beautiful artwork.
-Includes over 40 challenging achievements.
-Includes a clear tutorial to get you going.
-Much more.