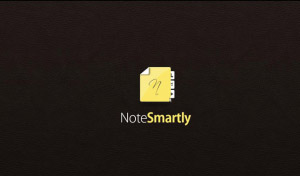 Tag:
PlayBook
NoteSmartly
Overview :
NoteSmartly v1.0.5 playbook application
Required Device Software
1.0.0 or higher

Description
emailing the notes feature - coming soon, download the app before price increase.
One of the most feature rich and effective notes + todos application,
Note Smartly does all of the following smartly !
Create notes with Images
Create notes with Videos
Create notes with Audio
Create notes with text and custom drawings
Create Multipage notes and drawings add images and photos to notes.
A must have for people who need support of images and videos on their observations, imagination
and data capture at important places.
On a personal usage scenario, you can capture images of your loved ones,create notes associated with it. Capture images of shopping items and create notes to assist you in your next buying choices. Capture images for insurance coverage or while dropping your car for service.
Note Smarty has a great support for creating multi-task Todo list.
You can sort todos, set task priorities, mark level of completion and have different categories of Todos.
Todo definitely become Smart Todos with Note Smartly app.
Don't wait anymore ! Get Smart , Note Smartly ! An introductory discount of 50%. Is on for first 10000 users. We will revise the price after that !
For support contact support@smartlistapps.com