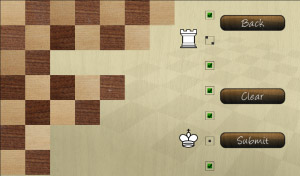 Tag:
iQueens
playbook app
Overview :
free iQueens v0.9.3 for blackberry playbook apps download
Required Device Software: 1.0.0 or higher
Description:
iQueens for BlackBerry® PlayBook™! 100 puzzles for all of you who love demanding puzzle games!
iQueens brings the classic puzzle to control a complete board to the BlackBerry® PlayBook™! Try to dominate all fields with your figures!
iQueens will be available for free for a short period, until a short while after the official launch date! Get it for free while you can!