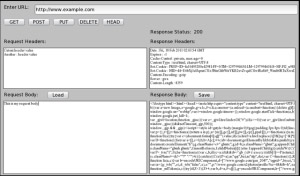 Tag:
Bed
REST
playbook app
Overview :
FREE REST Bed v0.9.8 for playbook apps
Required Device Software: 1.0.0 or higher
Details:
REST Bed is a simple REST service test application. Similar to the firefox extension Poster. It allows you to enter custom HTTP (GET, POST, PUT, DELETE and HEAD) request to view the header and body that is returned.
This can be very useful client when building RESTful services.