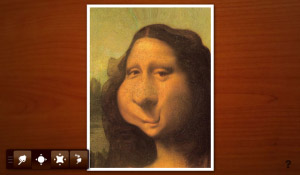 Tag:
FaceWarp
playbook app
Overview :
free FaceWarp v1.1.4 playbook apps
Required Device Software: 1.0.0 or higher
Details: Just take a picture or load one from you gallery and warp and inflate it by choosing an effect brush. Use your finger to manipulate the photo. Make your friends look like trolls, nerds or a water melon.
Features:
- 3 effect brushes (forward warp tool, inflate tool, deflate tool)
- a history brush (undo brush)
- take picture with build in camera.
- select picture from you BlackBerry® PlayBook™ gallery