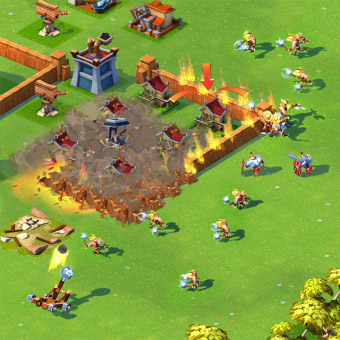 Tag:
Total Conque
Overview :
free Total Conquest 1.0.3 for blackberry 10

Version: 1.0.3
File Size: 100 MB
Model: Blackberry Dev Alpha, Blackberry Z10, Blackberry Z15, Blackberry Z30, Blackberry A10, Blackberry Q30, Blackberry Q10, Blackberry Q5, Blackberry P'9982
Description:
Sound the call to battle and join legions of players online in a battle to control the Roman Empire! Total Conquest is an exciting and strategic social game where you are a Roman governor developing your own city-state and army. But with Caesar dead, there's no more playing games: You'll need to join a powerful Legion -- or forge your own -- to defeat your enemies, protect your lands, and reign supreme. Vae victis!