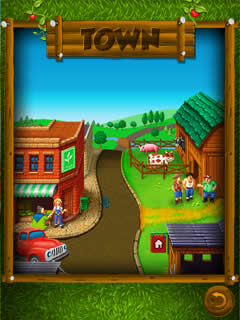 Tag:
Little
Farm
9700 games
Overview :
My Little Farm v1.0 for 89,96,97 games
Model:
Blackberry 89XX Curve Series (480*360): 8900(Javelin), 8910(Atlas), 8930, 8950, 8980/Blackberry 96XX Tour (Niagara) Series (480*360):9600, 9630, 9650(Tour2), 9700(Bold2), 9780, Dakota, Apollo
Description:
Rebuild the little farm of your grandfather and take it back to the glory of the old days! Build stables with uncommon animals, create new fields, develop your farmhouse and provide clean energy! Now it is up to you to rebuild your little farm!
Easy and addictive gameplay
Great animations and fun graphics
Intuitive game controls