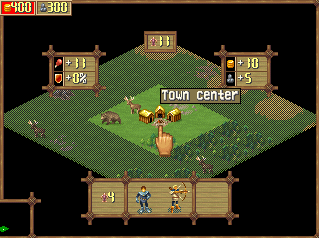 Tag:
Herocraft
Revival
Overview :
free Herocraft Revival 2 blackberry games for 8310
Model:
Blackberry 8350i (320*240) Related Devices Model: 8500, 8520/Blackberry 83XX Series (320*240) Curve Devices Models: 8300, 8310, 8320, 8330 / Blackberry 87XX Series (320*240) Devices Models: 8700c, 8700r, 8700f, 8700g, 8703e, 8707, 8707g, 8707v .etc /Blackberry 88XX Series (320*240) Devices Models: 8800, 8820, 8830 .etc
Description:
Revival 2 keeps all the best features of the genre such as mining resources, building of towns and development of science, land and sea battles, experience and upgrades. Moreover it makes a tremendous step forward offering users more than TWO THOUSAND game maps! Also an important innovation is the possibility of playing together using one device. A good complement to this is the revamped political system and a large number of diplomatic tools of influence. High-quality modern graphics will allow you to examine in detail dozens of diverse landscapes, types of units and buildings. Carefully considered user inte**ce, ** controls, advanced artificial intelligence and new game mechanics make your galaxy conquest interesting and comfortable.