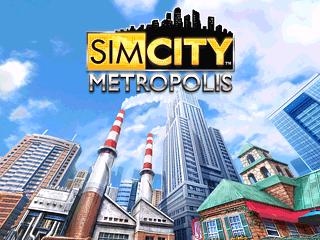 Tag:
curve games
SimCity
Metropolis
Overview :
SimCity Metropolis 88xx curve games

Model:
Blackberry 88XX Series (320*240) Devices Models: 8800, 8820, 8830 .etc
Description:
Shape a small town into your dream city with SimCity Metropolis! As recently appointed mayor it is your role to keep your cities Sims happy.
You have been handpicked by the President. Your task: to shape a new town into the city of your dreams!
Build the right combination of comfortable residences, successful industries and popular businesses to keep Sims happy. Solve each neighborhood's humorous scenario to expand your city and earn Hero Buildings. Act fast to take advantage of opportunities and overcome disasters. Simplified controls help you turn a small town into a flourishing SimCity Metropolis.
Determine the look and feel of your city as you watch the cities neighbourhoods evolve. Choose from an extensive range of buildings and shape the residential, financial, cultural and industrial districts.
Be sure to manage your assets wisely as you solve humorous scenarios and handle unexpected crises. Do you have what it takes for your city to thrive?