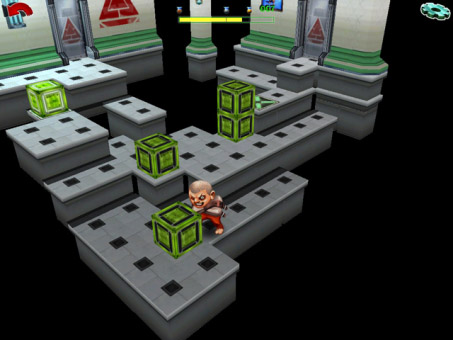 Tag:
Psychoban
Overview :
Psychoban 1.0.6.1 FOR bb10 phone and playbook Tablet
Version: 1.0.6.1
File Size: 45 MB
Required Device Software:
Tablet: 1.0.7 or higher
BB10 Smartphone: 10.0.0 or higher
Model:
Blackberry 10 Devices: Blackberry Dev Alpha, Blackberry Z10, Blackberry A10, Blackberry Q10, Blackberry Q5
playbook
Description:
As part of our "Welcome to PlayBook" promotion celebrating the BlackBerry PlayBook price drop, Psychoban is now available for just $0.99!
Psychoban scrambles your brain with Sokoban-inspired puzzles from the crazed minds at Dedalord. Maneuver crates within the dank rooms of five creepy mental asylums to find avoid becoming the latest chapter in their gruesome, gore-stained histories. A non-stop concatenation of challenges, hilarious situations and gorgeous visuals will squeeze you out of any remnants of sanity.
Features:
•More than 50 levels across 5 creepy asylums
•Intuitive controls—tap to move and push crates
•Delightfully dark brings the story of Mental Dude to life
•Unlock bonus comics for added fun
Download more Union games with our "Welcome to PlayBook" promotion! To celebrate the BlackBerry PlayBook price drop, we've done the same for our games--Castle Warriors, Diversion, and Snuggle Truck available at new low prices!