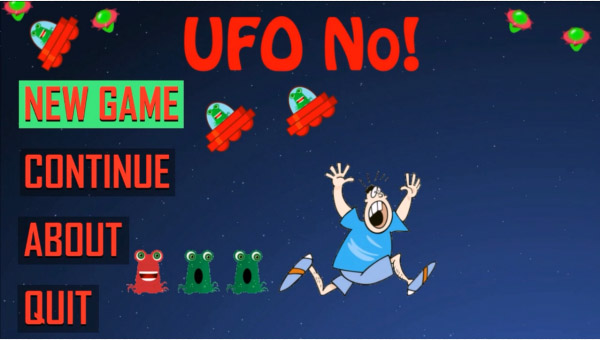 Tag:
blackberry games
UFO No
Overview :
What would you do in a UFO invasion?
How about spacejack a UFO and use their technology against them!
*** NO Ads, NO In-App Purchases EVER! ***
Use Space Age power-ups on these uninvited guests to show them who's boss. Go ahead and give them a black hole to suck them into a vortex, or just nuke 'em to send them back to the Stone Age! Power-ups include health, speed and weapon upgrades, black holes, nukes, slow-mo, and invincibility.
FEATURES
- 49 Stages of Intensifying Action.
- Waves of Space Aliens.
- Power-ups.
- Swarm Time.
- Asteroid Alerts.
So what are you waiting for? Download the game now and save our planet!
Already a fan of us? Like us on Facebook or follow us on Twitter for the latest news:
https://www.facebook.com/LoadUpGames
http://www.twitter.com/LoadUpGames