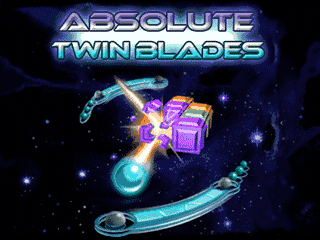 Tag:
Absolute
Blade
81xx games
Twin
Overview :
Absolute Twin Blade 71xx,81xx games

Model:
Blackberry 71XX Series (240*260) Devices Models: 7100, 7110t, 7105t, 7100r, 7100v, 7100g, 7100x, 7100i, 7130e, 7130c, 7130g, 7130v/Blackberry 81XX Series (240*260) Pearl Devices Models: 8100, 8110, 8120, 8130
Description:
Captain, you are our only hope! Use the power of the Absolute Twin Blades to battle the alien threat and their boss machines!
We are under attack! Battle alien structures and boss monsters traversing the solar system across 50 levels!
Using the spinning Twin Blades, control and aim the ball at the alien structures to destroy them, while collecting power-ups and bonuses to upgrade and harness the full power of the Absolute Twin Blades!