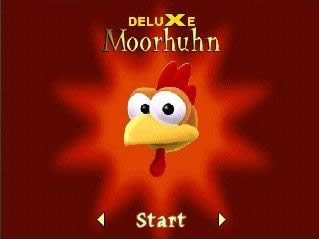 Tag:
Deluxe
8xxx games
Moorhuhn
Overview :
Moorhuhn DeluXe for blackberry 8xxx games
Model:
Blackberry 8350i (320*240) Related Devices Model: 8500, 8520/Blackberry 83XX Series (320*240) Curve Devices Models: 8300, 8310, 8320, 8330 / Blackberry 87XX Series (320*240) Devices Models: 8700c, 8700r, 8700f, 8700g, 8703e, 8707, 8707g, 8707v .etc /Blackberry 88XX Series (320*240) Devices Models: 8800, 8820, 8830 .etc
Description:
In this hunting game, not everything is about shooting. Moorhuhn DeluXe are tricky! Try to find all the secret puzzles to maximize your score!
Moorhuhn DeluXe are the popular series of shooters, which is the best implementation of the legendary game Moorhuhn for mobile devices. The aim of the game is to knock down as much number of chickens as possible and you must try to do not touch the balloons, etc.