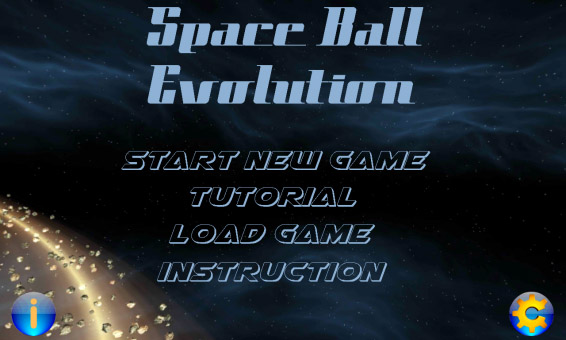 Tag:
Space
Ball
Evolution
Overview :
If you are one of the professional chase game player like Ballance Ball!
If you like challenge your mind to know secrets!
If you love mysteries and work hard to solve them!
If you want to be the waited HERO to save the Universe!
If you would like to make a Victory for the Good over the Evil!
If you prefer the feeling of speed, fall, fly and flood…etc
Your Place is Here,,, Space Ball Evaluation game is an amazing 3D game has a high level of performance, graphics, chase and animations. Here are a lot of mental traps and really hard challenges. You need to overcome to be able to be the UNIVERSE HERO and save all planets from the devil BLACKHOLE.
The entire Universe is searching for you to save. All planets will help and guide you to complete the chase. They are waiting for you to face the devil BLACKHOLE.
During your Space Adventure, Pluto will guide you to be able to beat the traps. The Adventure is consists of 4 worlds, each world composes of 6 rich levels which has a significant group of challenges, which Pluto will help to introduce them for you at the beginning of each world. The track itself has a lot of appearances, such as dynamic, half of cylinder, moving, harsh, glass and snow track each of them has specific criteria and increase the hardness of the game.
In addition, you have Laser agents in same areas of the track, take care to pass between then else you will dead!
Take care there is incomplete track in some areas, so you need to think and use the surround to complete it and pass over.
Also, there will be Pendulum, Elevators, Swings, Maze… and more and more….let's start to discover them.
Be ready to collect gold coins and extra life gift during your adventure.
We are waiting for you HERO >>> are you ready to accept the challenge and save the universe?!! Let's see.
Game Control:
Sensors you will ENJOY it!
Development Team:
Dimensions Entertainment Company.
Supported Devices:
BlackBerry Z10
BlackBerry Z3
BlackBerry Z30
Porsche Design P9982
Porsche Design P9983