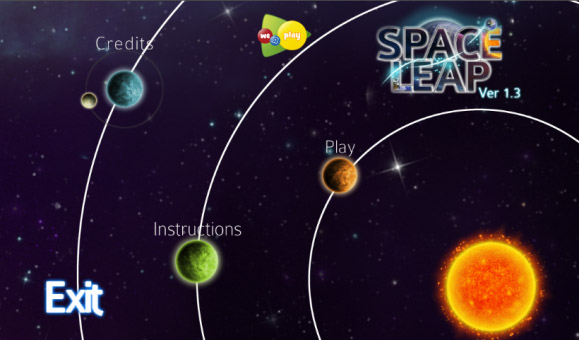 Tag:
Space Leap
Overview :
Space Leap v2.0 for BB 10 / playbook games - Your planet is decaying and to survive you must guide it through space to a new home. Collect the glowing life essence crucial to sustain life as you jump from star to star in search of a vibrant new galaxy.

Version: 2.0
File Size: 18 MB
Required: BB10 Smartphone OS 10.0.0.0 or higher



Description:
Space leap features 3 zones and 63 levels with more on the way. The soothing music and eye catching graphics complement the simple yet absorbing orbit-jumping and puzzle game play mechanic.
Tap on a sun's gravity field to perform a space 'jump' and orbit around that sun. String together orbit jumps to reach the target Sun in each level. It's not as easy as it sounds though- BEWARE: unstable exploding suns, gorgeous but deadly nebulae, slingshot suns with weak gravity fields, asteroid belts, wormholes.
And all this before you even get to the second zone. That's when it starts to get really interesting! Unlock zone 2 'GreenStar' by completing 21 levels of 'PinkSmoke' to find out.
The quicker you finish the levels the higher your score. To really push yourself and become a true Master of the Universe try collecting all three life orbs in each level.