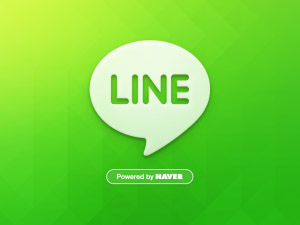 Tag:
Line
NAVER Japan
Overview :
LINE is an instant messaging application, iOS and Android have the performance, it landed to App World, and can also support BlackBerry. Support you can select WhatsApp, TalkBox, Kik IM applications across platforms and more friends to exchange. The LINE Chupin Naver Japan, once the iOS and Android platform launched more fiery, interface styles, and we are familiar with other IM tools significantly different, a lot of expressions and icons feature allows the chat to appear more vivid, we should say that it is consistent with user preferences of the Asian region.


Required Device Software:
Smartphone: 5.0.0 or higher
model: Pearl 9100 3G, Pearl 9105 3G, Curve 8520, Curve 8530, Curve 8900, Curve 8910, Curve 8980, Bold 9000, Curve 9300 3G, Curve 9330 3G, Curve 9350, Curve 9360, Curve 9370, Tour 9630, Bold 9650, Style 9670, Bold 9700, Bold 9780, Bold 9788, Storm 9500/9530, Storm2 9550/9520, Torch 9800, Torch 9850/9860, Torch 2 9810, Bold 9900/9930
Description:
Enjoy Free Chat! – A New Messenger has arrived
LINE - A new communications messenger used in over 230 countries worldwide!
With LINE you can enjoy exchanging free messages with all your friends. Try it now!
* LINE's Key Features
- Easy, Fun and Convenient
Send messages and photos in an instant!
- Link your Smartphone - PC - Tablet
Use the smartphone version while on the move, PC/MAC versions on your desktop, and a web-browser version for tablets. Stay in touch wherever life may take you!
- Lots of Stickers
Convey your emotions and make your chats more fun with a huge variety of fun stickers! There are 4 free sticker-sets waiting to be downloaded by you.
- BBM™ Integration
Easily check the latest info on updates with BlackBerry® Messenger integration.
(Supported for OS5 or higher. For OS6, LINE can only be installed on BBM ver.6.0 or higher)
*As with any other apps, data transfer fees may apply if you are not using a Wifi network. We therefore recommend fixed-rate mobile price plans.
Thanks for reading, and we hope you enjoy LINE!