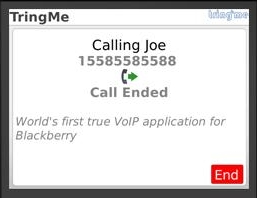 Tag:
TRINGME
Overview :
Model:
Blackberry 71XX Series (240*260) Devices Models: 7100, 7110t, 7105t, 7100r, 7100v, 7100g, 7100x, 7100i, 7130e, 7130c, 7130g, 7130v/Blackberry 81XX Series (240*260) Pearl Devices Models: 8100, 8110, 8120, 8130/Blackberry 82XX Series (240*320) Pearl Flip Devices Models: 8200, 8220, 8230/Blackberry 8350i (320*240) Related Devices Model: 8500, 8520, 8530, 9300(Kepler), 9330/Blackberry 83XX Series (320*240) Curve Devices Models: 8300, 8310, 8320, 8330 / Blackberry 87XX Series (320*240) Devices Models: 8700c, 8700r, 8700f, 8700g, 8703e, 8707, 8707g, 8707v .etc /Blackberry 88XX Series (320*240) Devices Models: 8800, 8820, 8830 .etc /Blackberry 89XX Curve Series (480*360): 8900(Javelin), 8910(Atlas), 8930, 8950, 8980/Blackberry 90XX Bold (Onyx) Series (480*320) Devices Models: 9000, 9020(Onyx)/Blackberry 96XX Tour (Niagara) Series (480*360):9600, 9630, 9650(Tour2), 9700(Bold2), 9780, Dakota, Apollo /Blackberry 95XX Storm Series (360*480):9500, 9510, 9520, 9530, 9550(Storm2), 9570(Storm3), 9800(Torch), Torch2/Blackberry Pearl 3G Series (360*400) Devices Models: 9100, 9105, 9670(Style)
Description:
Real VoIP Calling
Calls can now be directly made over WiFi. This is the most promising feature and what we believe should be a definite boon to the millions of Blackberry customers, especially within enterprises with offices around the world. Apart from worldwide calling, TringMe users will be able to call each other for free over WiFi.
Free Peer-to-Peer Call
Blackberry users can now download the application and enjoy FREE calling worldwide. To make and receive FREE peer-to-peer calls over WiFi/3G, you just need to follow a few steps. Click here to know more.
Single Click Conferencing
Creating conference calls is as simple as selecting contacts and pressing the call button or by just clicking on conference menu item. Users can conference among Blackberry Contacts or Blackberry Groups worldwide without any dial-in number or PIN to remember. The application will call all the selected contacts/groups and conference them in a few seconds.
Worldwide Calls & SMS
Apart from direct WiFi calls, users will be able to call worldwide using any local access number or callback feature. For e.g. if WiFi is not available, then international calls can be routed via local access numbers to ensure minimum call costs. If that isn't feasible, then callback mechanism is available as well. The application gives complete flexibility to the user to choose the type of call that suits best.
Enterprise Ready, Complete Branding and Customization Support
TringMe application offers end-to-end encryption for direct WiFi calls. Enterprises can leverage direct WiFi calls for their corporate phone network which enables their employees to be directly linked with their local exchange. For example, when a local exchange number is dialled, it will ring the employee's Blackberry rather than the desktop phone. The application is completely customizable and brandable.
No Internet or BIS Service Needed
All operators offer both Email only or Email+Internet (BIS) plan. Many users do not opt for BIS and use Email only plan which is definitely cheaper. The downside of that is that most applications will not run on Email only plan. If TringMe's application does not find any data connectivity, it uses Email channel to communicate and enables users to initiate calls even if they do not have an internet plan.
This app allows you to make VOIP call free to anyone else who has installed the application.
The only limitation is that both the numbers have to be on 3G or wifi.