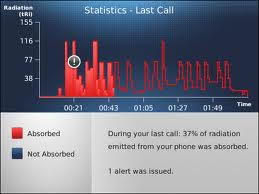 Tag:
bold
curve
torch
Pearl
Tawkon
Overview :
free Tawkon v1.0.1 apps for blackberry
Description:
tawkon is a mobile phone application that gives users information & tools to avoid mobile phone radiation , with minimal disruption to normal phone usage.
tawkon monitors and analyzes mobile phone radiation so users can "talk on" as usual and receive smart prompts to avoid radiation just when necessary. tawkon suggestions are based on tawkon's patent-pending RRI™ (Real-time Radiation Indication) technology that leverages various smart-phone capabilities and analyzes multiple real-time environmental and usage factors to suggest specific precautionary actions to mobile phone radiation just when needed.
tawkon is currently available for download on selected BlackBerry & Android devices and on iPhoine via Cydia. Development of tawkon for other popular mobile phones is also underway.
Model:
Blackberry 81XX Series (240*260) Pearl Devices Models: 8100, 8110, 8120, 8130/Blackberry 82XX Series (240*320) Pearl Flip Devices Models: 8200, 8220, 8230/Blackberry 8350i (320*240) Related Devices Model: 8500, 8520, 8530, 9300(Kepler), 9330/Blackberry 83XX Series (320*240) Curve Devices Models: 8300, 8310, 8320, 8330 / Blackberry 87XX Series (320*240) Devices Models: 8700c, 8700r, 8700f, 8700g, 8703e, 8707, 8707g, 8707v .etc /Blackberry 88XX Series (320*240) Devices Models: 8800, 8820, 8830 .etc /Blackberry 89XX Curve Series (480*360): 8900(Javelin), 8910(Atlas), 8930, 8950, 8980/Blackberry 90XX Bold (Onyx) Series (480*320) Devices Models: 9000, 9020(Onyx)/Blackberry 96XX Tour (Niagara) Series (480*360):9600, 9630, 9650(Tour2), 9700(Bold2), 9780, Dakota, Apollo /Blackberry 95XX Storm Series (360*480):9500, 9510, 9520, 9530, 9550(Storm2), 9570(Storm3), 9800(Torch), 9810/9850/9860(Torch2)/Blackberry Pearl 3G Series (360*400) Devices Models: 9100, 9105, 9670(Style)/Blackberry 99XX (OS 7.0) Series (640*480) Devices Models: 9900, 9930