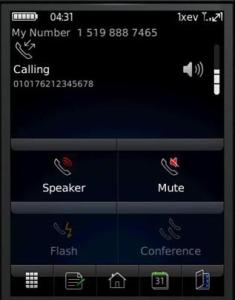 Tag:
Smart
Dial
Overview :
free blackberry apps : Smart Dial v1.07.08
Description:
Smart Dial is a simple way to make an International phone call from your BlackBerry®.
Smart Dial allowing you to easily make an International phone call from Indonesia, both for calls to fixed telephone subscribers (fixed phone) or mobile phone in destination countries.
Simply Download and DIAL!
After install Smart Dial application and reboot your BlackBerry, you just dial your international calls from the menu option of your contact list.
Note:
Make sure number in your contact list already consist of Country Code. If the number start with '0', the application will automatically change into +62 (Indonesia Country Code).
Model:
Blackberry 82XX Series (240*320) Pearl Flip Devices Models: 8200, 8220, 8230/Blackberry 8350i (320*240) Related Devices Model: 8500, 8520, 8530, 9300(Kepler), 9330/Blackberry 83XX Series (320*240) Curve Devices Models: 8300, 8310, 8320, 8330 / Blackberry 87XX Series (320*240) Devices Models: 8700c, 8700r, 8700f, 8700g, 8703e, 8707, 8707g, 8707v .etc /Blackberry 88XX Series (320*240) Devices Models: 8800, 8820, 8830 .etc /Blackberry 89XX Curve Series (480*360): 8900(Javelin), 8910(Atlas), 8930, 8950, 8980/Blackberry 90XX Bold (Onyx) Series (480*320) Devices Models: 9000, 9020(Onyx)/Blackberry 96XX Tour (Niagara) Series (480*360):9600, 9630, 9650(Tour2), 9700(Bold2), 9780 /Blackberry 95XX Storm Series (360*480):9500, 9510, 9520, 9530, 9550(Storm2), 9570(Storm3), 9800(Torch)/Blackberry Pearl 3G Series (360*400) Devices Models: 9100, 9105, 9670(Style)