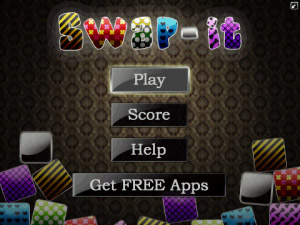 Tag:
bold
9000 games
Swap It
Overview :
free Swap It v1.4.0 for bb 9000 games (480x320)
OS 5.0
Model: Bold 9000, 9020

Description:
Bored of all the swiping games you ever played?! Phone Funda presents one of the most interesting brain challenging game for you!
The main objective of the game is to make the blocks disappear by aligning three or more blocks of the same pattern together either horizontally or vertically in the limited number of moves!