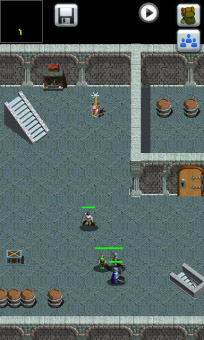 Tag:
BB10
Forgotten
Overview :
Forgotten Tales RPG 2.24 for BB10 games - The game offers many hours of classic RPG gameplay, exciting story, tons of diversified locations, monsters and quests.

* Get lost in arid deserts, endless forests, dark dungeons, explore snowy wastelands. Gather a party of adventurers and fight against knights, archers, trolls, orcs, barbarians, dragons, skeletons and many other enemies. Explore a vast heroic fantasy world. Become a legend yourself.
* Travel the world of Forgotten Tales to meet new friends, find treasure, and encounter monsters! Use a variety of weapons to take out enemies in this real time RPG. Gain experience and levels. Solve quests, find hidden treasures and improve your equipment and skills. Use several types of weapons and magic spells. If you like role playing games (or books/movies like Conan or Lord of the Rings) you will enjoy this game.
* The graphics will remind you right away of the old PC games you used to play with it's top-down perspective. A medieval RPG that will bring back memories of games like Baldur's Gate or Diablo. Hack and slash, action and classic rpg fuse in one ultimate game: Forgotten Tales.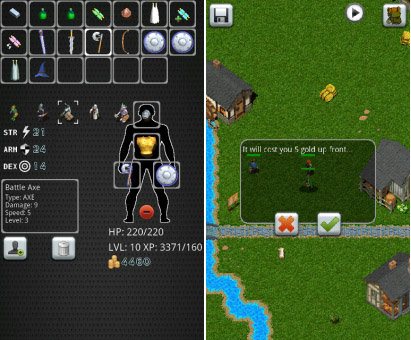 Version: 2.22
File Size: 17.7 MB
Required: BB10 Smartphone OS 10.0.0 or higher
Tablet: 2.0.0 or higher