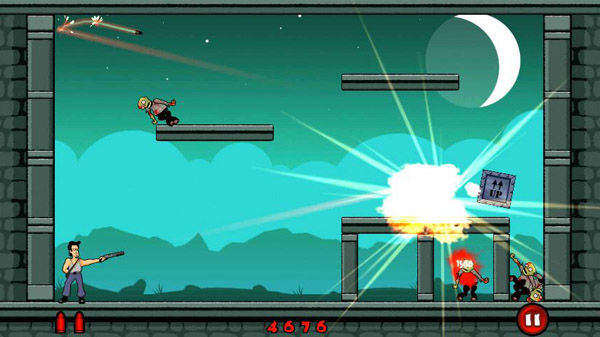 Tag:
Stupid Zombi
Overview :
free Stupid Zombies 1.11.0 for blackberry 10 games
Version: 1.11.0
File Size: 14 MB
Required: BB10 Smartphone OS 10.2.1.1055
Model: Blackberry Dev Alpha, Blackberry Z10, Blackberry Z15, Blackberry Z30, Blackberry A10, Blackberry Q30, Blackberry Q10, Blackberry Q5, Blackberry P'9982
Description:
Those stupid zombies are back, and you are humanity's last hope to keep them brainless. But beware, ammo is limited so you will have to get crafty and use the straight bullets, grenades, split- and buckshots in the most effective way possible to survive the 720 levels.
One man, one shotgun and lots of stupid zombies.