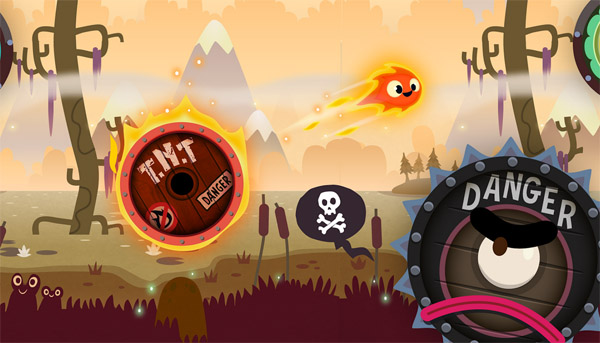 Tag:
Pyro Jump
Overview :
Pyro Jump v1.1.2 for BlackBerry 10 Games
Version: 1.1.2
File Size: 34.8 MB
Required: BB10 Smartphone OS 10.2.1.1055
Model: Blackberry Dev Alpha, Blackberry Z10, Blackberry Z15, Blackberry Z30, Blackberry A10, Blackberry Q30, Blackberry Q10, Blackberry Q5, Blackberry P'9982
Description:
Leap from one wheel to another and try to catch Princess Paper in a hundred or so levels full of pitfalls.
Pyro, the little flame, is burning with love for the princess and is ready to try anything to convince her that this romantic idyll is not destined to go up in flames!
In each level, collect all the flames and unlock bonus levels! Pyro Jump is a fiery platform that requires dexterity and precision. Complete the levels without any faults and, if you enjoy the challenges, try and win gold timers!
Pyro Jump functions:
- Easy to learn and use and with increasing levels of difficulty
- 70 levels spread over 4 worlds and 20 bonus levels to unlock!
- Fiery graphics! (HD graphics)
- An extended challenge with gold timers to unlock
- New levels coming soon
What's New
New feature: challenge your friends with the new leaderboard system!
- Realignment of game difficulty
- Correction of minor bugs