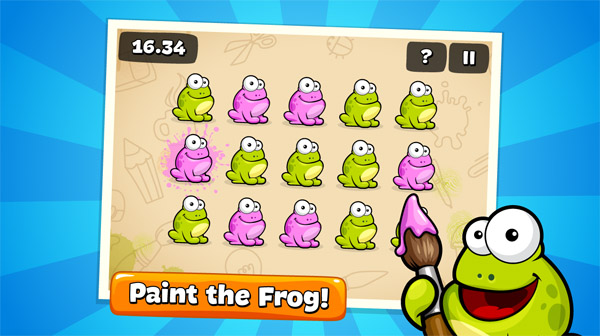 Tag: Tap the Frog
Overview :
free Tap the Frog HD v1.5.1 for BlackBerry 10 game -- Ribbit! Do you have what it takes to help the Frog jump, paint and spacewalk the way to his sweetheart? Everyone's favourite Frog is on a mission to become a Frog Prince! Join the Frog as he embarks on an adventure that will take him from the lily pads of his home pond to the farthest reaches of outer space. Easy to play yet challenging to master, Tap the Frog will keep you entertained forever. Let's see how fast you rrreally are!

So what are you waiting for? Get tapping. Get Tap the Frog for your phone or tablet!

Version: 1.5.1

File Size: 43 MB

Required: BB10 Smartphone OS 10.2.1.1055

Model: Blackberry Dev Alpha, Blackberry Z10, Blackberry Z15, Blackberry Z30, Blackberry A10, Blackberry Q30, Blackberry Q10, Blackberry Q5, Blackberry P'9982

What's New

THE NEW MINI-GAMES UPDATE IS FINALLY HERE! Tap the Frog brings 4 ALL NEW MINI-GAMES to keep your fingers tapping!

This update also fixes a few minor bugs that were found in the previous version of the game.