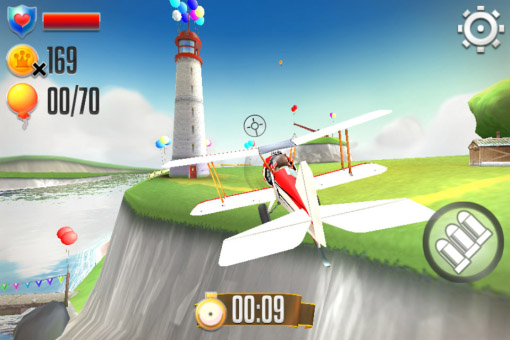 Tag:
BB10
Biplanes
Blasta
Overview :
Biplanes Blasta is an air combat game of the BlackBerry 10 , the game only provides three modes, respectively they are balloon, against, the local online. But it is considered by CB that it is the best game played on BlackBerry 10 . Because the game offer lots of airframe and modification, and constantly upgrade your equipment to deal with different situation and terrain. The game early need to adapt to a period of time operation, then it can easely used. Game is charging, the price is 0.99, and provides some inner purchase to upgrade the kit..

File Size: 38 MB
Required Device Software BB10 Smartphone: 10.0.10 or higher

Description:
Jump in the pilot seat and adjust your seat belt, your flight is going to be rough.
Select your missions through 3 game modes to match your style.
- Balloons: keep cool and pop some balloons at your own pace.
- Race: Push your limits by racing through gates close to the ground.
- DogFight: Action starts here, against your friends (local network)
Want a stronger, faster and prettier aircraft ?
Unlock customization options to upgrade your plane.