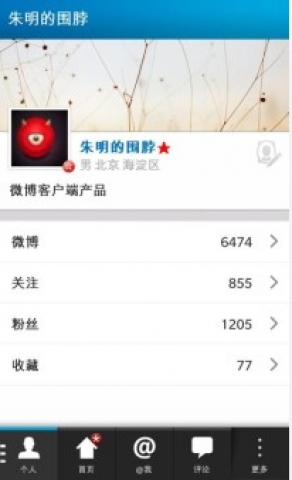 Tag:
Q10 apps
Weibo
Overview :
Sina Weibo finally released version BB10 APPS, version is 1.0.1.5, support 10.2.0 or higher version BB10 system.

Version: 1.0.1.5
File Size: 3 MB
Required Device Software:
BB10 Smartphone: 10.2.0 or higher
Model:
Blackberry 10 Devices: Blackberry Dev Alpha, Blackberry Z10, Blackberry A10, Blackberry Q10, Blackberry Q5
Description:
Sina Weibo, an informal mini-blog product, is a new expression to Web2.0. It is a latest Internet service that publishes information instantly. It is also recognized as the user-active communication media.
Weibo, innovated by Sina Corporation (NASDAQ: SINA), is the new inter-active application that will be widely used, fast spread and it surely will be distinguished to the world. SINA Corporation (Nasdaq: SINA) Web Site Support