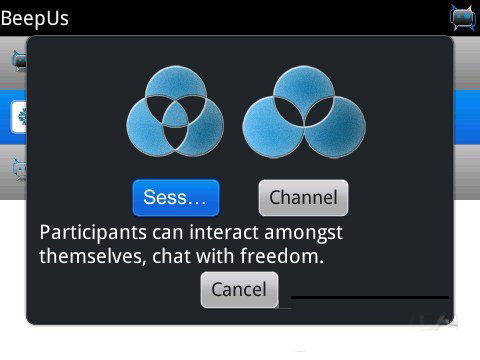 Tag:
9900 apps
BeepUs
Overview :
BeepUs v1.0.3 for OS 5.0,6.0,7.0 apps
size: 887 KB
model: Pearl 9100 3G, Pearl 9105 3G, Curve 8520, Curve 8530, Curve 8900, Curve 8910, Curve 8980, Bold 9000, Curve 9300 3G, Curve 9330 3G, Tour 9630, Bold 9650, Style 9670, Bold 9700, Bold 9780, Bold 9788, Curve 9350, Curve 9360, Curve 9370, Storm 9500/9530, Storm2 9550/9520, Torch 9850/9860, Torch 9800, Curve 9380, Bold 9790, Torch 2 9810, Bold 9900/9930, 9981

Description:
*PLEASE READ BEFORE DOWNLOAD OR REVIEW*
BeepUs require OS 5 or higher and BBM 6.0.1 or higher.
Cannot download BeepUs? Check your OS (Alt + Shift + H).
Reboot your device after install or update BeepUs.
*DESCRIPTION*
Check out the evolution of BBM - BeepUs is a Push to Talk (PTT) and IM Client.
The Application is BBM™ Connected and checks your contact list looking for users from BeepUs.
*HOW IT WORKS*
Yes, you need the BlackBerry® Messenger working properly.
• Main Screen:
Manage connections (moderated or not), invite friends to download BeepUs and display your contacts that have the application previously installed.
• Connection Screen:
Invite a contact and wait for acceptance. Use convenience keys or space bar to talk or click in the smile icon to have a bbm style chat.
• Voices
Listen the voices any time on Voices Screen, you can save your entire conversation like a unique voice note.
If you like the bb apps, Please share to your friends!