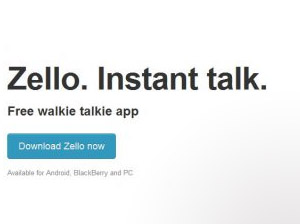 Tag:
9900 apps
9810 apps
Zello
Overview :
free Zello v1.2 for blackberry os7.0 apps
size: 420 kb
model: Curve 9350, Curve 9360, Curve 9370, Torch 9850/9860, Curve 9380, Bold 9790, Torch 2 9810, Bold 9900/9930, 9981

Description:
Zello. Instant talk. Zello is the new name of Loudtalks.
Fast, easy communication:
Push the button for instant, radio-style communication. It's faster and handier than phone calls, SMS and online chatts. International conversations are free, too.
Public and private channels:
Talk one-on-one, start your own channel or join one of thousands of existing public channels. Connect globally in 11+ languages.

come on, download this blackberry apps for your bb phone.