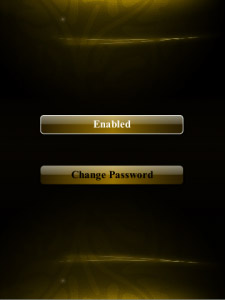 Tag:
9800 apps
Messenger
9900 apps
Lock
Overview :
Lock for BlackBerry Messenger v2.0.0
Supported devices:
Blackberry 81xx, 82xx, 83xx, 85xx, 87xx, 88xx, 89xx, 9000, 9100, 93xx, 95xx, 96xx, 97xx, 9800, 99xx
Description
Lock BBM is by far the best app available for BlackBerry® to ensure your complete PRIVACY and SECURITY.
Lock BBM allows you to password protect your BlackBerry Messenger from unauthorized access and have a complete control over your BBM while leaving the device open for normal use like Phone, Internet, Games and Apps.
Please read the NOTE below before installation.
FEATURES:
* For the first time, a BBM lock that prevents entry into BBM from Message Application (for group chat)
* Neat and simple UI
* Quickly switch between Lock and Unlock mode.
* Lock BBM on Application switcher
* Now works for BBM Group chat
* No problem of battery drainage!
NOTE:
1. The app requires to enter password after installation. Please go to your downloads folder and click on the
app icon. Then enter any password of your choice of minimum 4 characters.
2. Access to BlackBerry Messenger® Individual Chat via Chat Notification in Message Application can not be
locked. PLEASE uncheck this feature under: BlackBerry® Messenger- BB Menu- Options- Miscellaneous-
Show Chat in Message Application: UNCHECK