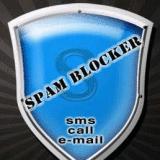 Tag:
Email
SPAM Blocker
SRS Call SMS
Overview :
SRS Call SMS and eMail Spam Blocker
SRS Call SMS and eMail Spam Blocker Powerful Spam Protection for your BlackBerry
It works with the standard e-mail application available on your BlackBerry, and it begins filtering call,sms,e-mail spams immediately after installation. Simple and effective.
SRS Call SMS and eMail Spam Blocker works with both corporate and personal BlackBerry devices, and filters spam from all of the e-mail accounts set up on the BlackBerry.
The software works silently in the background, removing all annoying spam messages as they arrive in your e-mail inbox, without ever bothering you or distracting your workflow.
SpamBlocker SMS module on some networks there may be problem for block sms or maybe not work other sm3rd party sms applicaitons. Plase try to trial version first.
Trial version block 30 spams (call,sms and e-mail) or 15 days.
* Flexible and powerful spam engine.
* Full integration with the BlackBerry inbox.
* Full integration with the BlackBerry address book.
* Complete monitoring of all e-mail accounts.
* Full support for personal and corporate devices.
* Full integration with the BlackBerry Incoming Call controls.
* Full integration with the BlackBerry Incoming SMS messages.
* Fully integrated Blackberry menus.
* Fully configurable spam rules.
* Block calls with using scheduler.
* Call blocks no ringing
* Block SMS text with using scheduler.
* Block e-mails , domains, mail adressess or terms (in the subject or mail body) on any or all mail accounts using scheduler.
* Block Contact Feature
Block selected Blackberry contacts in the address book, This future blocks SMS's, calls and e-mails incoming from the selected contact.
* Backup/Restore Rule Feature : Backup and restore your block rules.
* Only one time purchase required, and all upgrades are free (1 year).
* Password protecting
Display Dimensions
160x160, 240x160, 240x240, 240x260, 240x320, 320x240, 360x400, 360x480, 480x320, 480x360
Operating System
4.5, 4.6, 4.7 Non-Touch, 5.0 Non-Touch, 6.0 Non-Touch
Model:
Blackberry 8350i (320*240) Related Devices Model: 8500, 8520, 8530, 9300(Kepler), 9330, Apollo/Blackberry 83XX Series (320*240) Curve Devices Models: 8300, 8310, 8320, 8330 / Blackberry 87XX Series (320*240) Devices Models: 8700c, 8700r, 8700f, 8700g, 8703e, 8707, 8707g, 8707v .etc /Blackberry 88XX Series (320*240) Devices Models: 8800, 8820, 8830 .etc /Blackberry 89XX Curve Series (480*360): 8900(Javelin), 8910(Atlas), 8930, 8950, 8980/Blackberry 90XX Bold (Onyx) Series (480*320) Devices Models: 9000, 9020(Onyx)/Blackberry 96XX Tour (Niagara) Series (480*360):9600, 9630, 9650(Tour2), 9700(Bold2), 9780, Dakota /Blackberry Pearl 3G Series (360*400) Devices Models: 9100, 9105, 9670(Style)