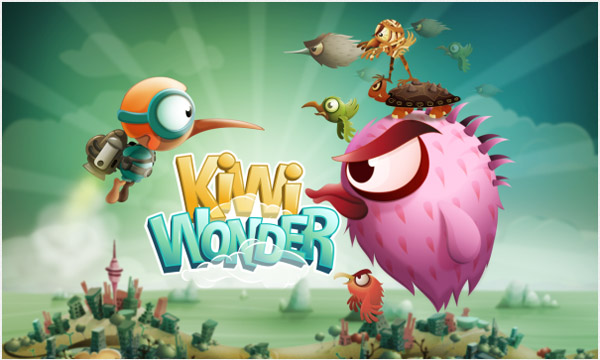 Tag:
Kiwi Wonder
Overview :
Kiwi Wonder v1.1.4.15 for blackberry games
******************
Thank you AWESOME BlackBerry fans for playing a MILLION levels and giving us thousands of reviews bringing Kiwi Wonder to a top rating on BlackBerry World!
New updates are on the way and we have a long list of improvements and fun things coming in the upcoming months. We read ALL the reviews and comments so please tell us what you want!
Keep the dream alive!!
******************
Everyone has a dream, and for this particular Kiwi, it is to fly like all the other birds. With a little help from Mily the Dream Pixie his wish is fulfilled when she shows him the way to Wonderland.
Dream the dream and fly! Challenge your friends and get the ultimate high-score in this challenging action game.
Soar through surrealistic landscapes, avoid the mean birds or stomp them on their snickering faces and collect as many coins as you can before you wake up!
- Fly, stomp, drive or flap in hilarious vehicles
- Collect Coins to upgrade and unlock fun new looks and skills
- Grab fuel to enter a zen like Hyper mode
- Beat more than 90 missions
- Rank up 60 levels to unlock the gold medal
- Spin the Kiwi Wheel of fortune to win special prizes
- Addictive music that will have you whistling along as you fly
- Unlock tough achievements
- Beat your buddies on Scoreloop
- Optimized for the Z30 and Z10
This is the World Premier for Funkoi's latest title and BlackBerry owners get to play it first!
Help Kiwi to fly and continue his dream. And shushhh! Do not wake him up.
Supported Devices:
BlackBerry Classic
BlackBerry Leap
BlackBerry Passport
BlackBerry Passport Silver Edition
BlackBerry Q10
BlackBerry Q5
BlackBerry Z10
BlackBerry Z3
BlackBerry Z30
PlayBook
Porsche Design P9982
Porsche Design P9983