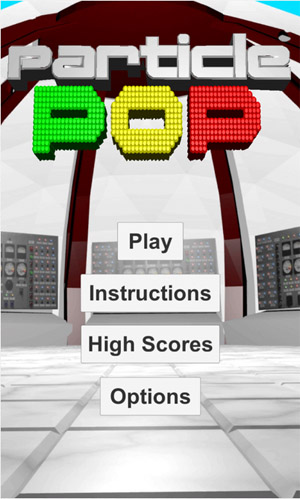 Tag:
Particle Pop
Overview :
Particle Pop v1.0.0.1 for blackberry games
Powered by Unity3D
Eureka! I have created a new particle.
Now for the bad news.
My new particles grow & grow & grow.
I fear that they will engulf the whole universe!
It appears that these particles are only destroyed when they collide with each other.
Of course, I am too busy, & quite frankly too intelligent for such a trivial task.
So I have left it up to you to save the universe, so no pressure!
All you have to do is touch the screen to shoot the particles from the particle cannon so that they collide – but whatever you do, don't let them escape below the cannon & into the atmosphere!
Good Luck!
Supported Devices:
BlackBerry Classic
BlackBerry Leap
BlackBerry Passport
BlackBerry Passport Silver Edition
BlackBerry Q10
BlackBerry Q5
BlackBerry Z10
BlackBerry Z3
BlackBerry Z30
Porsche Design P9982
Porsche Design P9983