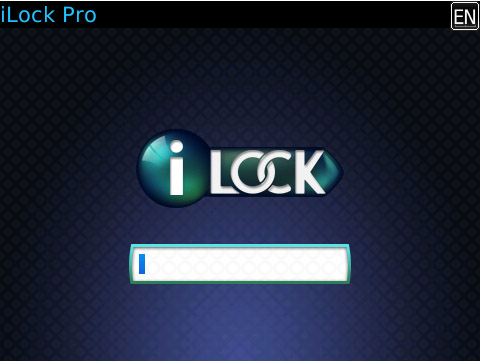 Tag:
iLock
Overview :
iLock Pro v2.1.7 for os5.0, 6.0, 7.0
size: 641 KB
model: Pearl 9100 3G, Pearl 9105 3G, Curve 8520, Curve 8530, Curve 8900, Curve 8910, Curve 8980, Bold 9000, Curve 9300 3G, Curve 9330 3G, Tour 9630, Bold 9650, Style 9670, Bold 9700, Bold 9780, Bold 9788, Curve 9350, Curve 9360, Curve 9370, Storm 9500/9530, Storm2 9550/9520, Torch 9850/9860, Torch 9800, Curve 9380, Bold 9790, Torch 2 9810, Bold 9900/9930, 9981
Description:
iLock Pro is the best in all kinds of lock apps! It enables you to lock all your private message, pictures, email address, file folder and so on... ***Lite version only allows you to lock 2 apps. You can buy full version to lock unlimited apps; or leave a constructive comment to win full licenses via email.
iLock Pro is the enhanced version of our super app - iLock, which has gained 500,000+ users' recognition!***Regional Selections Winners of 2010 BlackBerry(R) Super Apps Challenge.
Case study:
1. Want to show your friend some content in your phone, but you don't want the contacts or SMS app accessible, then iLock is the one;
2. Lock pictures;
3. Lock a file folder;
4. Lock 3rd party apps;
Features:
1. 3 cool unlock manners, the slide unlock is the leading tech and most cool;
2. New user interface, clean and friendly to use;
3. Powerful, almost could lock any thing you want to lock;
4. Humanity, You could set a customized schedule time for iLock to work;
5. Easy to use, could set the ilock works after the background light off, so you do not need to input password again and again
How to use?
1. After install iLock Pro, launch it, and create your password.
2. Enter iLock Pro, and go to "Apps", press the items you want to lock.
3. If you want to lock a file folder, please go to "Files", and then add the item you want to lock, then press BlackBerry Key, in the pop-up, Select "Add to iLock".
4. If you want to lock messages, please select the contacts and add to ilock.
Very Important Tips:
1. If you have installed ilock, please delete the one installed, and then install this one.
2. If input wrong password reach limited, your device will be locked 30 minutes.
3. To lock a folder you should go to the path, and then press BlackBerry Key, in the popup menu, select "Add to iLock".
4. For phone with Touch Model, to make sure ilock work, please go your phone "Options" - "Applications", and move the highlight on the "iLock", press BlackBerry Key, in the pop-up, select "Disable Compatibility Mode", then pull the battery out and reboot.
Guarantee satisfaction: If you find a bug or have a feedback, kindly write email to us, we can assist you well or provide revision asap, because we could not reply App World Reviews. Let's make a great app together! :)

If you like the app, Please share to your friends!