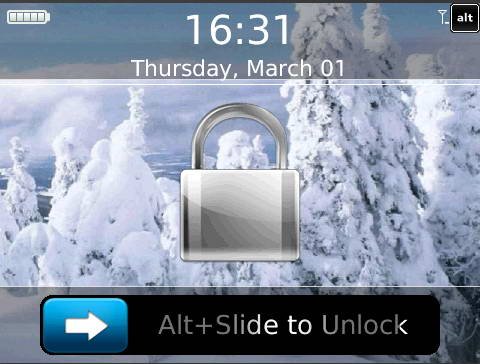 Tag:
9810 apps
9981 apps
Slider Lock
Overview :
Slider Lock v4.7.47.197 for blackberry apps
OS 5.0,6.0,7.0
size: 1.57 MB
model: Pearl 9100 3G, Pearl 9105 3G, Curve 8520, Curve 8530, Curve 8900, Curve 8910, Curve 8980, Bold 9000, Curve 9300 3G, Curve 9330 3G, Tour 9630, Bold 9650, Style 9670, Bold 9700, Bold 9780, Bold 9788, Curve 9350, Curve 9360, Curve 9370, Storm 9500/9530, Storm2 9550/9520, Torch 9850/9860, Torch 9800, Bold 9790, Torch 2 9810, Bold 9900/9930, 9981
Description:
***Slide To Unlock and Slide To Silent***
SliderLock™ app that works with BlackBerry® Torch™ and also on Non Touch Devices as well.
Get SliderLock™ for your device and prevent unwanted key press activity.
SliderLock™ automatically locks your keyboard when the back-light goes off to prevent unwanted key press activity. No more battery loss because you forgot to lock your phone and an accidental key press launched a GPS app in background. No more accidental calls because you forgot to lock your phone!
SliderLock™ starts itself automatically when your device starts, no more worries about complex settings!
You can toggle SliderLock™ on or off at anytime.
SliderLock™ also lets you set auto lock option on Native and Third Party apps! SliderLock™ allows you
to set the amount of time that elapses before the BlackBerry device automatically locks. You can also
choose whether you want a particular app to lock or not when in foreground.
Features and settings:
* Custom lock timeout.
* Integrated with native app.
* Option for Enable or Disable if an app is in foreground.
All these features with a beautiful Christmas theme. Grab it.