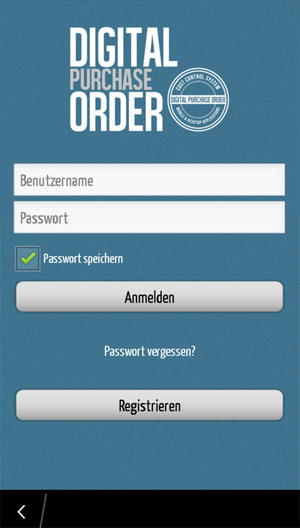 Tag:
Overview :
Digital Purchase Order Pro v1.0.26 for blackberry apps
Digital Purchase Order Pro is a simple tool that makes your purchasing workflow faster and more secure. With DPO Pro you will be able to create and approve purchase orders online from anywhere.
*Award Winner – Best of IT Innovation 2013–2016*
DPO Pro operates around the world, in multiple languages and works with all existing currencies.
Key DPO Pro features:
• Create and approve purchase orders through your mobile app
• Add attachments to your purchase orders (add-on feature)
• Review all purchase orders and their net totals instantly
• Write comments while approving purchase orders
• Review payments for each purchase order
• DPO Pro assigns a purchase order ID automatically
Digital Purchase Order Pro allows you to customize your settings with more than 200 options. Login to DPO Pro through www.digitalpurchaseorder.com to edit the administration section.
Digital Purchase Order software key features:
• Customize your approval chain
• No need for administrative work – DPO Pro will circulate the purchase orders for you
• 24/7 view options with various report possibilities
• Get instant messages as your purchase orders are approved
• Create your own department names and expenditure types
• Work with multiple currencies and custom exchange rates
• Hide purchase order numbers until the final approval
• Customize your purchase order ID
• Create a PDF report of all purchase orders at any time
• Generate batch prints of your purchase orders
• Track payments though the DPO Pro system
• Export your project information as a CSV file
• Make easy amendments of your purchase orders while keeping your ID
Learn more about Digital Purchase Order Pro at www.digitalpurchaseorder.com
Supported Devices:
BlackBerry Classic
BlackBerry Leap
BlackBerry Passport
BlackBerry Passport Silver Edition
BlackBerry Q10
BlackBerry Q5
BlackBerry Z10
BlackBerry Z3
BlackBerry Z30
PlayBook
Porsche Design P9982
Porsche Design P9983