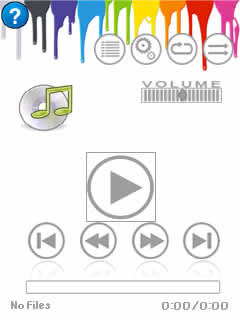 Tag:
81xx apps
71xx
Music Skins
Overview :
Music Skins 71xx,81xx apps
Model:
Blackberry 71XX Series (240*260) Devices Models: 7100, 7110t, 7105t, 7100r, 7100v, 7100g, 7100x, 7100i, 7130e, 7130c, 7130g, 7130v/Blackberry 81XX Series (240*260) Pearl Devices Models: 8100, 8110, 8120, 8130
Description:
Tired with same music player interface…. A music skins for your handheld offers to enjoy music with variety of beautiful & feature rich music players. Application is not just playback music but also has other desired features along beautiful user interface.
Make your music player HOT or COOL as you want by customizing "Transi" skin with your favorite picture from photo gallery.
Application Features:
Four beautiful music player skins.
Customize skin "Transi" with your favorite picture
Every skin has full music player features
Full access to music library
Make your own playlist
Runtime swap among skins
Call interrupts handled
Music Skins:
1. Simplicity: A falling bright colors on white screen.
2. Modern: A full of brilliant color with nice arrangement of player controls.
3. Metalic: A traditional music player with nice look.
4. Transi: Design player yourself with your favorite picture from photo library.
Application is recommended for every music lover. Application has made play music simple and attractive.