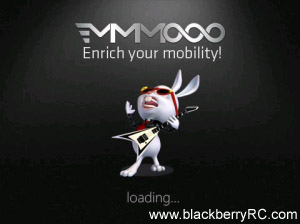 Tag:
Bunny
MMMOOO
9790 apps
Talking
Overview :
Talking Bunny v1.0.0 for 480x360 apps OS 5.0,6.0,7.0
size: 3.63 MB
model: Curve 8900, Curve 8910, Curve 8980, Tour 9630, Bold 9650, Bold 9700, Bold 9780, Bold 9788, Curve 9350, Curve 9360, Curve 9370, Bold 9790
Description:
Talking Bunny - Just Rocking!
★★Promotion: Please write your reviews at App World, and then email us with your phone PIN and Rocking Bunny at Subject, we will help you to activate the app for FREE forever!
Bunny is a star of rock, country and classical music. He will play music for you, just press the guitar behind him, or touch him, you will meet the coolest rocking rabbit! :)
***Please, the app doesn't auto voice recording and funny play, hope you can understand and do not leave negative review for this... :)
Features:
1. Real 3D animation, and each animation is created by unique idea;
2. Talk to him, he will be happy to repeat your words;
3. Bunny is cool and really attractive;
4. 2 songs and more than 5 animations, classical and cool!
Guarantee satisfaction:
If you find a bug or have a feedback, kindly write email to us, we can assist you well or provide revision asap, because we could not reply App World Reviews. Let's make a great app together! :)


i hope you enjoy the bb game.