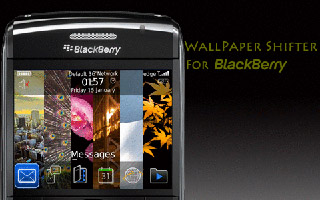 Tag:
Wallpaper
Shifter
Overview :
Wallpaper Shifter for BlackBerry Apps
This is a very straight forward application for your BlackBerry. If you're looking to have your wallpaper change every so often on its own, then this is the application for you. It's free and easy to use. Simply upload all your photos you'd like as a wallpaper to a certain folder, then select it using this app and you'll have it shift on its own.
Features:
Changing the wallpaper according your settings without consuming extra memory or battery.
MMMOOO simulator embedded inside to help you get more featured products on App World provided by our Art Designing Team.
Links directly go to Premium products and Free products.
Experiencing this Free App, enjoying your new BB faces.