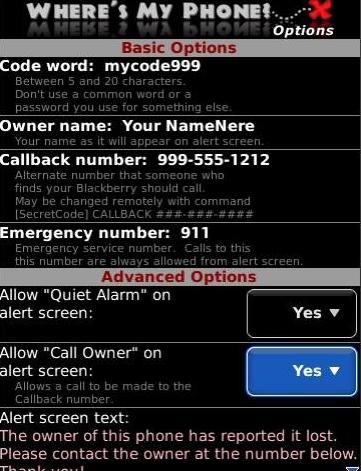 Tag:
9700 apps
My Phone
Overview :
Where's My Phone for 9700 apps
Model:
Blackberry 72XX Series (240*160) Devices Models: 7200, 7210, 7230, 7250, 7270, 7280, 7290, 7510, 7520, 6510/Blackberry 71XX Series (240*260) Devices Models: 7100, 7110t, 7105t, 7100r, 7100v, 7100g, 7100x, 7100i, 7130e, 7130c, 7130g, 7130v/Blackberry 81XX Series (240*260) Pearl Devices Models: 8100, 8110, 8120, 8130/Blackberry 82XX Series (240x320) Pearl Flip Devices Models: 8200, 8220, 8230/Blackberry 8350i (320*240) Related Devices Model: 8500, 8520/Blackberry 83XX Series (320*240) Curve Devices Models: 8300, 8310, 8320, 8330 / Blackberry 87XX Series (320*240) Devices Models: 8700c, 8700r, 8700f, 8700g, 8703e, 8707, 8707g, 8707v .etc /Blackberry 88XX Series (320*240) Devices Models: 8800, 8820, 8830 .etc /Blackberry 89XX Curve Series (480*360): 8900(Javelin), 8910(Atlas)/Blackberry 90XX Bold (Onyx) Series (480*320) Devices Models: 9000, 9020(Onyx)/Blackberry 96XX Tour (Niagara) Series (480*360):9600, 9630, 9650(Tour2), 9700(Bold)
Description:
Where's My Phone requires at least one email account using BIS or BES on your BlackBerry. If you use Gmail, you need to set up the account with the Email Settings program. If you use a password to lock your screen, someone who finds your BlackBerry with a locked screen will not be able to see the alert screen. The other remote functions will work. Note: If your device has "Content Protection" enabled, WMP will NOT work on your device while it is locked.
NOTE: Please uninstall the Free / Free Trial Edition before using the Pro Edition.
Features:
* Remotely trigger a loud alarm, even if your BlackBerry is on vibrate or silent mode!
* Display a message on the screen, telling the finder how to contact you.
* Get your BlackBerry s location via GPS, emailed back to you on devices with GPS .
* Have your BlackBerry call you at another number, so you can hear where it is.
* Check the battery level remotely.
* Customize the alert screen Color, Font, Functions, Message .
* Password protect the Wheres My Phone options screen.
* NO ANNUAL/MONTHLY FEES EVER!