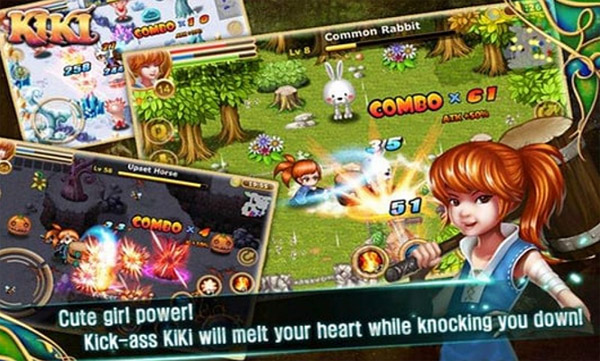 Tag:
KiKi RPG
Overview :
Game in the best traditions of action RPGs.
So, help the girl Kiki eradicating evil on the planet.
your attention:
unique opportunity to call for help animal spirits( do not forget to take care of them, otherwise the soul will leave you)
home (Storage chest)
time (weather, day and night)
creating traps and bombs
magical transport will quickly move
breed animals, collect grass, mine, choptrees, cook food directly on the road
provide themselves assistant for
help improve their weapons, consolidation and skins
interesting quests and missions
different uses found items - destruction, exchange, sale, combination, use for
quests interesting leveling
...
Do everything possible to win and the reunification of families Kiki.
Supported Devices:
BlackBerry Leap
BlackBerry Z10
BlackBerry Z3
BlackBerry Z30
PlayBook