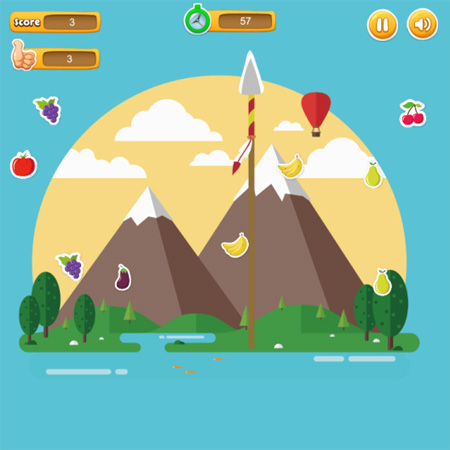 Tag:
Spear Fruits
Overview :
This game's goal is to spear fruits by throwing spear.
Here is a park at the sunny day.
Some wonderful thing happened.
Delicious fruits float here and there in the sky.
What happened?
Let's eat these fruits quickly.
First, a spear is seen on the bottom of screen.
If you drag and drop this spear left or right, then this spear will be thrown at the fruits.
Grape, apple, straw berry, banana, peach...
Which fruit will you eat first?
Probably you are in agony because the fruits are very plenty.
Spear fruits by throwing spear deligiently.
Spear apple success!
Spear banana success!
Spear straw berry success!
Wow, happy!
Compare your score with other's in global leaderboard.
Supported Devices:
BlackBerry Leap
BlackBerry Passport
BlackBerry Passport Silver Edition
BlackBerry Q10
BlackBerry Q5
BlackBerry Z10
BlackBerry Z3
BlackBerry Z30
Porsche Design P9982
Porsche Design P9983