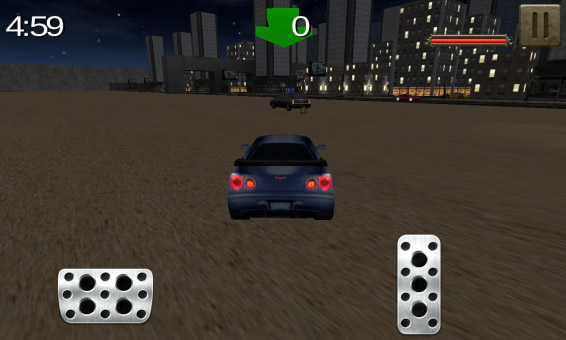 Tag:
Zombie Racin
Overview :
free Zombie Racing for z3,z10,z30 games
Version: 1.0.0.1
File Size: 41 MB
Model: Blackberry Dev Alpha, Blackberry Z10, Blackberry Z3, Blackberry Z30, Blackberry P'9982
Description:
If you love driving and racing games, enjoy chasing the hearse in Zombie Racing – drive and chase action through the dark city after the Zombie apocalypses. Gloomy, dark and spooky – breathtaking city racing experience with amazing views on your BB device!
HOW TO PLAY:
* Control: Tilt your device to control the motion, hold the device with both hands to use gas and brake pedals. Controls will be challenging at first, needs a little practice. On some devices controls might lag.
* Task: A Zombie has hijacked a hearse. Collect all life supply falling out of the car then crash the hearse.
Zombie Racing features:
* Beautiful dark 3D art
* High-quality animation
* Fast speed
* Realistic physics controls
Catch the wind in the city of Sin chasing after the hearse in Zombie Racing game!