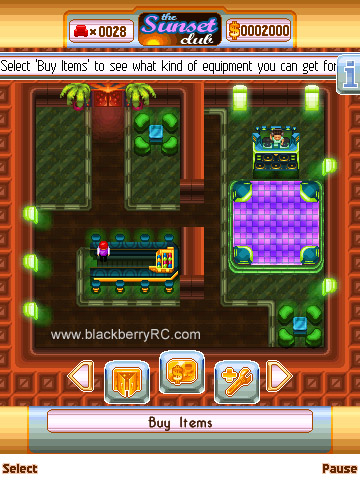 Tag:
9500 games
Nightclub Fe
Overview :
free Nightclub Fever v2.0.0 for blackberry storm games
OS 5.0, 6.0, 7.0
size: 2.35 MB
model: 9380, 9500, 9520, 9530, 9550, 9800

Description:
Get ready to host the ultimate parties! Run the hottest nightclubs in up to 6 top party cities across the globe – including London, Los Angeles, Tokyo & more! Customize the music, design and ambience of your clubs to draw a top crowd! Plus, host up to 50 special events - set the action flowing just right to make clubbers go wild and watch the money pour in!

Try it, you won't regret it!