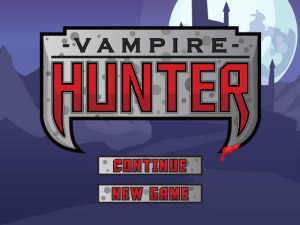 Tag:
99xx
9981 games
Vampire
Hunter
Smarter
Overview :
Free Trial: Vampire Hunter v1.0.53 games
OS 5.0,6.0,7.0
size: 5.98 MB
model: Pearl 9100 3G, Pearl 9105 3G, Curve 8520, Curve 8530, Curve 8900, Curve 8910, Curve 8980, Bold 9000, Curve 9300 3G, Curve 9330 3G, Tour 9630, Bold 9650, Style 9670, Bold 9700, Bold 9780, Bold 9788, Curve 9350, Curve 9360, Curve 9370, Storm 9500/9530, Storm2 9550/9520, Torch 9850/9860, Torch 9800, Curve 9380, Bold 9790, Torch 2 9810, Bold 9900/9930, 9981
Description:
Free Trial of the Vampire Hunter game! Play the first 2 levels of the game for free.
In a small village a Vampire Lord has been hiding out in his castle secretly amassing an army of demonic creatures, lesser vampires and zombies to over take the village. The latest news is the Lord Vampire and his new found army are ready to strike and prey upon villagers.
You are a renowned Hunter, slayer of zombies, werewolves, and no stranger to the demonic creatures of the night: vampires, zombies and many more! Now, your latest assignment has taken you to this village being terrorized by vampires and their minions!
It's hunter vs vampires in an all-out adventure. You must plant your defences as you venture forth into the Vampire Lord's castle, fending off wave after wave of the undead vampires, wolves and bats as you press onward, and hold your ground from the onslaught.
The adventure will take you first to the courtyard outside the castle, beware for danger soon approaches! Arm your self and plant your defences quickly and remain vigilant.
You are fortunate to not be alone on this journey, as you progress deeper your assistant will provide more powerful weapons and defences to unleash final-death to the undead vampiers and demonic creatures. With an entire arsenal of crossbows, flame spitters, stake bombs, stone crosses and the powerful holy bomb, you are ready to face the vampires, werewolves, bats, and whatever else comes your way.
Once the demonic creatures are killed the adventure comes to a thrilling end with a final showdown with the Vampire Lord himself, deep within his catacombs. Be wary of his power, for appearances can be deceiving!
Features:
- Engaging audio and visual experience
- 3 unique game boards
- 45 levels of intense vampire hunting gameplay
- Progress and earn new weapons and defences to fend off more challenging enemies
Here is what our customers are saying:
Lovin it! - 5 Stars
December 21, 2011
Heck waiting for Plants Vs. Zombies! This game is an excellent time killer plus its funnier that PvsZ.
Awesome game - 5 Stars
December 31, 2011
Sounds and graphics are sweet. Reminds you of Plants vs Zombies, but this game is pretty sweet....kill a lottttt of time with this one.
We hope that you enjoy playing Vampire Hunter and we invite you to
contact us at http://support.smarter-apps.com if you have suggestions or feedback for us.
If you enjoy Vampire Hunter, please write a positive review telling us what it is you like about your experience.
Keep your neck guarded and the garlic close!

Hope you will like this BlackBerry games.