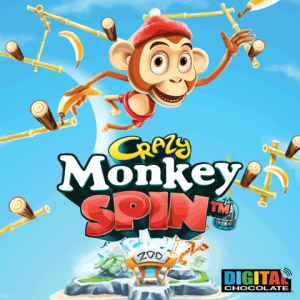 Tag:
9930 games
9981 games
Crazy Monkey
Overview :
Crazy Monkey Spin v2.0.1 (touch) - blackberry games
OS 4.7,5.0,6.0,7.0
Size:2.07 MB
Model: Storm 9500/9530, Storm2 9550/9520, Torch 9850/9860, Torch 9800, Bold 9790, Torch 2 9810, Bold 9900/9930, 9981

Description:
Go bananas in up to 50 levels of fun adventure! Spin and jump your way around the zoo to find captured friends! Grab bananas as you swing through the air for special powers and crazy power-ups! Plus, explore up to 5 unique themes- like Antarctic, Aquarium and more - as you go on fun missions and discover boss levels full of unexpected surprises.