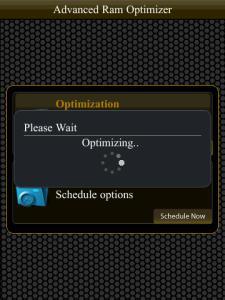 Tag:
9900 apps
Advanced
Ram
Optimizer
Overview :
Advanced RAM Optimizer v1.2.0
Model:
Blackberry 8350i (320*240) Related Devices Model: 8500, 8520, 8530, 9300(Kepler), 9330/Blackberry 83XX Series (320*240) Curve Devices Models: 8300, 8310, 8320, 8330 / Blackberry 87XX Series (320*240) Devices Models: 8700c, 8700r, 8700f, 8700g, 8703e, 8707, 8707g, 8707v .etc /Blackberry 88XX Series (320*240) Devices Models: 8800, 8820, 8830 .etc /Blackberry 89XX Curve Series (480*360): 8900(Javelin), 8910(Atlas), 8930, 8950, 8980/Blackberry 90XX Bold (Onyx) Series (480*320) Devices Models: 9000, 9020(Onyx)/Blackberry 96XX Tour (Niagara) Series (480*360):9600, 9630, 9650(Tour2), 9700(Bold2), 9780, Dakota, Apollo /Blackberry 95XX Storm Series (360*480):9500, 9510, 9520, 9530, 9550(Storm2), 9570(Storm3), 9800(Torch), 9810(Torch2)/Blackberry Pearl 3G Series (360*400) Devices Models: 9100, 9105, 9670(Style)/Blackberry 99XX (OS 7.0) Series (640*480) Devices Models: 9900, 9930
Description:
Now optimize your Device performance by reclaiming unused RAM periodically with Advanced RAM Optimizer!
With options like -Optimize Now and Auto Scheduler- enhance the performance of your BlackBerry~
If Scheduled, Ram Optimizer will silently work in the background and optimize your free memory to give you a better experience.
If memory is wasted, RAM Optimizer automatically tries to recover lost memory that is then free and can be assigned to running applications so that your Device runs faster and smoother.