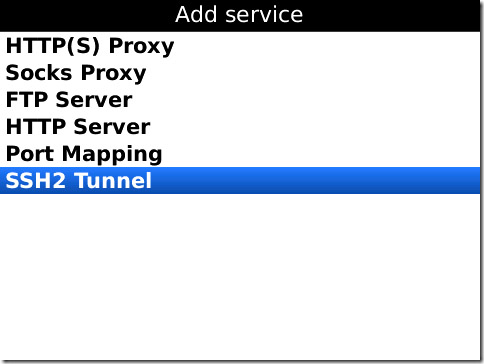 Tag:
9000 apps
Wi-Fi
Proxy
Overview :
Wi-Fi Proxy FTP/HTTP Servers
Model:
Blackberry 82XX Series (240x320) Pearl Flip Devices Models: 8200, 8220, 8230/Blackberry 8350i (320*240) Related Devices Model: 8500, 8520/Blackberry 83XX Series (320*240) Curve Devices Models: 8300, 8310, 8320, 8330 / Blackberry 87XX Series (320*240) Devices Models: 8700c, 8700r, 8700f, 8700g, 8703e, 8707, 8707g, 8707v .etc /Blackberry 88XX Series (320*240) Devices Models: 8800, 8820, 8830 .etc /Blackberry 89XX Curve Series (480*360): 8900(Javelin), 8910(Atlas)/Blackberry 90XX Bold (Onyx) Series (480*320) Devices Models: 9000, 9020(Onyx)
Description:
Our new application will surprise you with the incredible features it has to offer. Wi-Fi on your BlackBerry has never been so effective and useful before! Now you can easily access the Internet through your BlackBerry and automatically transfer any files, photos, videos from your BlackBerry to your PC. You can also make your files visible to other people or invisible to anyone but you.
1. HTTP(S) and Socks proxy.
You will definitely enjoy the following advantages of the application:
you can access the Internet anywhere where there is cellular network;
there is no need to pay for Wi-Fi service as you can use your BlackBerry internet plan;
you can have Internet service without cables;
there is no need to install any additional software on your computer;
your BlackBerry allows you access the Internet on multiple PCs at the same time;
it is possible to limit internet traffic to a specified amount of data that can be sent or received per user
2. FTP and HTTP servers.
These Features will not leave any BlackBerry user indifferent:
you can access, delete, rename, download any file on your phone from your PC using Wi-Fi network;
you can keep your data with you wherever you go and access it when and where you want, on any available computer;
you do not even need to have your BlackBerry at hand;
no Desktop Manager or cables are necessary;
you can access files via FTP by using different FTP clients;
you can access files via HTTP using any Internet browser: Firefox, Internet Explorer, Safari.
this application allows you to be in control of your data: you can set access permission for different users (for example, your friends can access the photos, your secretary -the documents folder, etc.)
your phone is automatically connected to a wireless network at home or in the office, and your relatives, friends or employees can download files from their folders on your phone;
as well as setting read, write and browse permissions, you can make your files invisible to anyone but you.
3. Port Forwarding/Port Mapping, SSH2 tunnel.