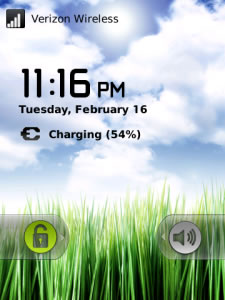 Tag:
Ultimate
Lock
9500 apps
Overview :
Ultimate Lock for 9500 storm apps
Model:
Blackberry 95XX Storm Series (360*480):9500, 9510, 9520, 9530, 9550(Storm2)
Description:
Ultimate Lock is the pinnacle in locking apps for the BlackBerry® with rich features and an unmatched attention to detail. Tired of pocket dialing and missed notifications? Protect your phone with Ultimate Lock! This customized screen allows you to stay informed while keeping you in control. Lock your device in style.
BlackBerry® Messenger, SMS and Email notifications even see senders name for SMS and Email!
Switch between any two profiles with the swipe of a finger
Secure your device with a keycode required to unlock
Prevent against tampering by locking the device out after too many failed attempts
Fully customize screen with custom backgrounds, font colors and icon colors
Lock on call, on device start, on lock key, or after a timeout
Allow emergency calls to any number while locked
Reset LED notifications even from BeBuzz! without having to unlock
Entirely, 100% original custom graphics from Wayne at WJD Designs
Get Ultimate Lock now for the introductory price while it lasts!
*** YOU MUST SET ALL PERMISSIONS TO ALLOW IN ORDER FOR THE LOCK TO FUNCTION PROPERLY ***
*** Some newer builds of 5.0 .484 made a change to the lock system in a way that prevents the lock key from launching the app. All other features work as expected. ***