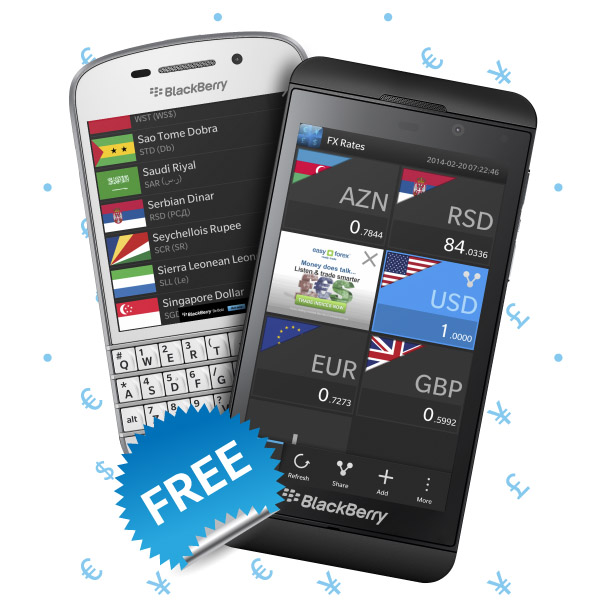 Tag:
s4bb
FX Rates
Overview :
S4BB Limited updated their currency conversion app FX Rates for BlackBerry® 10 Smartphones. The new version now supports even more currencies! FX Rates is the perfect application for everyone frequently dealing with international currencies. The app now offers these features:
Free multi-currency conversion in a modern design
Supports 140 currencies
NEW: Serbian Dinars added through the update
NEW: Azerbaijani Manat added through the update
Customizable currency order & layout via drag 'n' drop
Exchange rate update on demand
Conversion results sharable via BBM™, WhatsApp, Facebook, Email, etc.
FX Rates is compatible with BlackBerry® Z10, Z30, Q5, Q10 & P'9982 Smartphones and is available for FREE at BlackBerry World™.